The ASP project of XVII Cycle, "DEUHR – Digital Exergame for Upper limb and Hand Rehabilitation" has been selected, among over 400 participants from 46 countries, to compete for the Spring 2023 UX Design Awards, in the "New Talent" category. UX Design Awards is a global competition for excellent experiences, featuring products and concepts that provide meaningful solutions for real needs, effectively creating positive change. The titles are awarded twice per year by the International Design Center Berlin.
The winner of each category will be determined by a jury consists of leading design and industry experts and by users worldwide who are invited to vote online for their favorite project.
Vote here for the DEUHR project!
https://ux-design-awards.com/winners/winners-spring-2023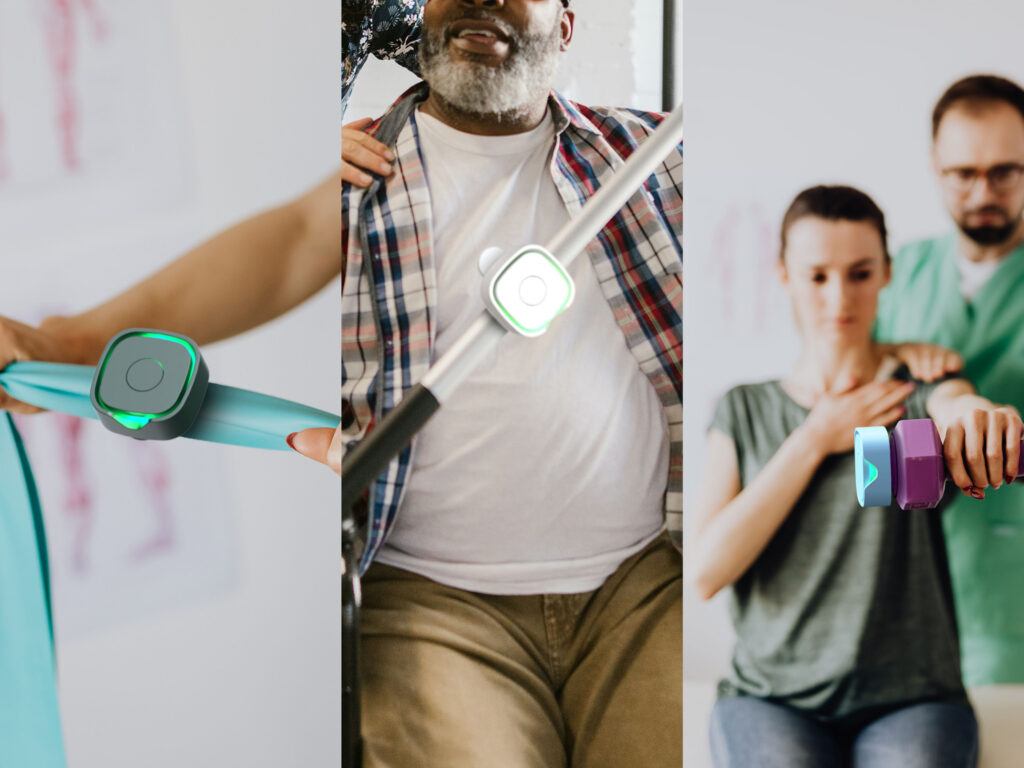 DEUHR is a remote rehabilitation solution designed for post-stroke patients. An inertial measurement unit records the range of motion, execution speed and reaction time of daily exercises. Patients can access daily workouts, progress monitoring and clinician feedback via a digital app. With DEUHR, therapists can manage all therapy steps, from initial setup to daily monitoring and fine-tuning of the rehabilitation plan.