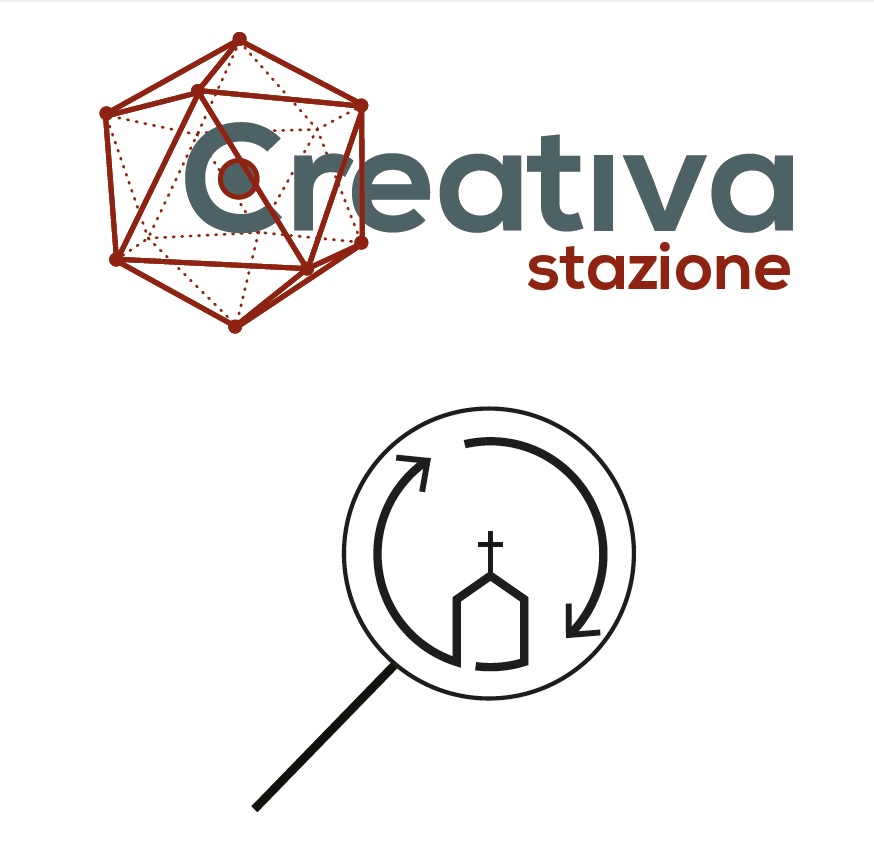 The definition of the Cre-Active Places (CAPs) project brief is a challenge in itself: to empower creative production in a creative way, by activating an abandoned place outside of large metropolitan context, while simultaneously actuating a communication platform to support the reactivation by establishing a critical mass of participants in the project.
From a theoretical standpoint, CAPs enters within the broader discussion of the creative cultural industries (CCI) sector and its potential to ignite and maintain sustainable economic regional development by tapping into people's capacity for innovation and entrepreneurship. It tackles the urgent need to understand the importance of stimulating the creative economy, which has ultimately proven itself as one of the world's most rapidly growing sectors not only in terms of income generation, but also for job creation and export earnings.
CAPs' project tries to promote this new sustainable approach in the specific context of the abandoned places. Instead of building new structures over and over again, it could be learned to use for a second time what already exists. Having abandoned buildings in cities or in their neighborhoods is not only a waste, but it also brings troubles, that, in a long term perspective, becomes costly for the public sector.
CAPs team wants to create an efficient process to reuse abandoned structures, with the participation of local communities that will be able to affect or even contribute with projects and ideas on an online platform. The main purpose of the project is to elaborate a strategic model for the reactivation of abandoned places through creative activities and production that will be developed through both digital and physical expedients.
Principal Academic Tutor
Juan Carlos Dall'Asta, DASTU, Politecnico di Milano
Academic Tutors
Antonella Bruzzese, DASTU, Politecnico di Milano
Roberta Ingaramo, DIST, Politecnico di Torino
Sara Monaci, DIST, Politecnico di Torino
Laura Rondi, DIGEP, Politecnico di Torino
External institutions
Principal inst. Avanzi srl, Milano
Other inst. Make a cube srl, Milano
TomFleming creative consultancy, London
STADTart, Dortmund
External tutor
Carlos García Vázquez, Departamento de Historia, Teoría y Composición Arquitectónicas. Escuela Técnica Superior de Arquitectura. Universidad de Sevilla.
Ralf Ebert, STADTart, Dortmund
Tom Fleming, TomFleming creative consultancy, London
Matteo Bartolomeo, Avanzi srl, Sostenibilità per azioni, Milano
Michele Roda, DASTU, Politecnico di Milano
Paola Bracchi, DASTU, Politecnico di Milano
Ilaria Giuliani, DASTU, Politecnico di Milano
Andrea Cuman, OssCom, Centro di ricerca sui media e la comunicazione, Università Cattolica di Milano
Team A members
Anica Andric, Interior Design-IT, Politecnico di Milano
Chiara Cuatto, Architettura Costruzione Città, Politecnico di Torino
Ivanka Ivanova, Architettura, Politecnico di Milano [Team controller and Communication coordinator]
Ricardo Alexis Nader, Architettura Costruzione Città, Politecnico di Milano
Violetka Slavova, Architettura delle Costruzioni, Politecnico di Milano
Ting Zheng, Mnagement, Economics and Industrial Engineering, Politecnico di Milano
Francesco Munì, Engineering and Management, Politecnico di Torino
Team B members
Lazar Belic, Master of Architecture, Politecnico di Milano
Sofia Celli, Master of Architettura, Politecnico di Milano
Neri D'Alessandro, Master of Architettura delle Costruzioni, Politecnico di Milano
Rossella Moscarelli, Master of Architettura, Politecnico di Milano
Silvia Nelba, Master of Management Egineering, Politecnico di Milano,
Giulia Palazzolo, Master of Ingegneria Gestionale, Politecnico di Milano, [team controller]
Jacopo Spinelli, Master of Progettazione Architettonica, Politecnico di Milano,[project communication coordinator]