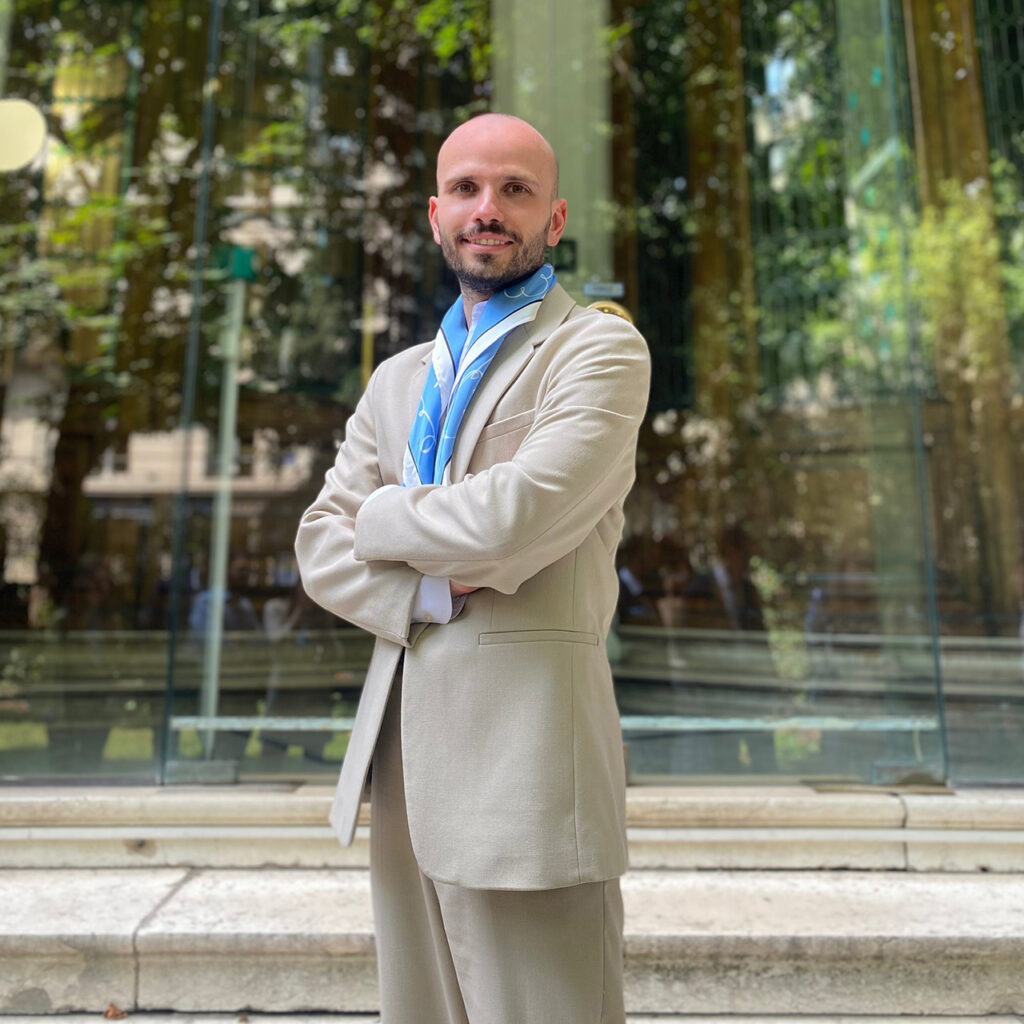 "Alta Scuola Politecnica and Collège des Ingénieurs share common values of excellence, innovation, and impact.
I firmly believe that the synergy between these two esteemed institutions can lead to mutual enhancement of the educational paths, professional opportunities, and the extensive network of professionals they foster."
Francesco Cuzzocrea
ASP Alumno Francesco Cuzzocrea, in early July, showcased his project at this year's Innovation 4 Change edition. He was part of the team Echlora, a simple, transparent, and scalable solution for effective CO2 capture and climate change mitigation, which earned recognition as one of the three finalists selected by a jury of industry and institutional leaders in Europe, led by CERN general director Fabiola Gianotti and John Elkann, CEO of Exor.
A month later, Francesco retraces with us the steps that led him to this great opportunity and shares how his professional training path has witnessed a highly valuable integration between his studies at the Alta Scuola Politecnica and the MBA program at the Collège des Ingénieurs.
Francesco tells how during his time at the Alta Scuola Politecnica, he had the opportunity to acquire cross-functional skills that seamlessly complemented the sector-specific knowledge gained from his master's degree program. ASP Courses in Design Methodologies, Innovation Management, and Decision-Making Processes enabled him to complete his engineering education and elevate his professional potential. Additionally, the exposure to multidisciplinary projects allowed him to interact with exceptionally talented students from all the fields of study at Politecnico di Milano and Politecnico di Torino.
In this context, he had the chance to develop the final ASP project during an intensive one-year program on entrepreneurship and innovation, known as SEI Pioneer and managed by the Collège des Ingénieurs Italy. It provided him with a unique opportunity to immerse himself in the realm of entrepreneurship and gain a profound understanding of how to translate his/her ideas into concrete impact.
This practical dimension motivated him, three years after completing his undergraduate studies, to embark on the MBA program at the Collège des Ingénieurs: Francesco highlights how this experience served as the perfect complement to his education at ASP, providing him with a comprehensive understanding of corporate and entrepreneurial business dynamics as well as innovation management.
Notably, the Innovation 4 Change program, integrated into the MBA curriculum, empowered him to leverage his ASP entrepreneurial background to a higher level, as he had the privilege of engaging with top-level management from leading international companies, gaining in-depth insights into their needs, and developing a scalable and impactful product.